NPDL

"Imagine a world where students are good at learning and good at life. Now imagine you can make it a reality." (NPDL)
 
Catherine McAuley Catholic College is a member of the global movement New Pedagogies for Deep Learning (NPDL). The purpose of this movement is to foster deep learning so that all learners contribute to the common good, address global challenges and flourish in a complex world.
The Deep Learning Competencies, better known as the 6Cs, are the skill sets every student requires to thrive in today's complex world. These competencies form the foundation for the New Measures. NPDL teachers use the Deep Learning Progressions to assess students' current levels in each of the six Deep Learning Competencies. They combine this with information about student achievement, interests, and aspirations to get a clear understanding of what each student needs to learn.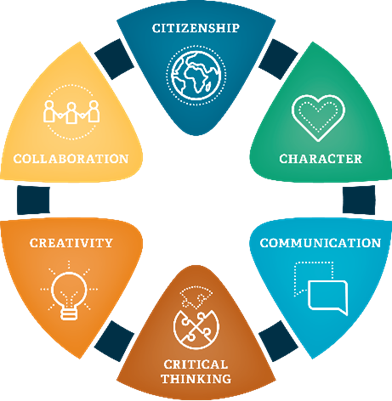 The NPDL framework, underpinned by the 6Cs, will play a key role in assisting young people to excel as independent lifelong learners. NPDL provides a wealth of information, support and networks that will guide the college to successfully embed these in the learning culture.
They align closely with the Australian Curriculum General Capabilities, designed to prepare those essential competencies necessary for a changing world.  This focus on competencies aligns well with learning that is co-constructed, student-centred, and inquiry-focused.